Flat Roofing West Bromwich
Welcome to Imperial Residential Building & Flat Roofing in West Bromwich. We have been established for many years and offer a friendly and reliable service for clients throughout the UK.
All of our expert flat roofing staff are highly trained and specialist in their area of work offering flat roofing systems throughout: West Bromwich, Smethwick, Tipton and Oldbury.
Flat Roofing Systems West Bromwich
Composite Slate
Pan Tiles
Felt Systems
Clay Tiles
Neutral Slate
Concrete Tiles and more!
Flat Roof roofing expert roofers West Bromwich
Imperial Residential are committed to providing only the highest quality roofing in both workmanship and professionalism, delivering flat roofs across West Bromwich.
We are a family run flat roofing business in West Bromwich and have over 50 years experience in the construction industry ensuring that we are well placed to meet the individual requirements of your roofing project.
If you would like to enquire about a new flat roofing system, please contact our Community Support Team today for more information and a FREE no obligation quote throughout: West Bromwich, Smethwick, Tipton and Oldbury.
Contact Us
Accreditations
We invest in our qualifications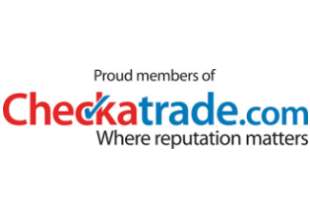 Checkatrade
European Builders
Confederation
FairTrades
Approved Tradesmen
Federation of
Master Builders
Testimonials
What our clients say
Bob
West Bromwich
A good family business that stands by its guaranteed work and is very responsive.
Noella
West Bromwich
This is the second time we have used Imperial to undertake works for us. We were once again very pleased with the work carried out (recovering of flat roof). The team from Imperial arrived on time, undertook the work to a high standard and always left the site tidy. Imperial have always asked us to inspect any work undertaken to ensure we are satisfied with the completed job. Paul and the teams from Imperial are polite, professional and trustworthy. We recently recommended Imperial to a neighbour for a full roof refurbishment. Our neighbour was very pleased with the work undertaken.
Eddie
West Bromwich
We had a problem with roof gutter and down pipe following heavy thunderstorm. Within 3 hours of contacting Paul @ Imperial he had attended and fixed the problem. This is consistent with the excellent standard of service and professionalism which we have experienced with Imperial in 25 years plus that we have used them for all of our roof related work. Could not recommend Paul and his colleagues highly enough.
Maureen
West Bromwich
Called Imperial to arrange an appointment to investigate a leaking roof at my moms house. Paul came out the next day at the agreed time . Excellent time keeping and customer service. Paul was polite, professional, and knowledgeable. Identified the problem and advised what work was needed to rectify the situation and agreed a date and cost to complete the work.
Peter
West Bromwich
Have dealt with this company a few times over the years and they have unfailingly done the various jobs in a friendly and efficient manner. Have just developed a leak in the roof and following a telephone call they were round within 24 hours and solved the problem without breaking the bank. Particularly as pensioners it is reassuring to find a business that actually does what it says. No hesitation in recommending.
RB
West Bromwich
Top guys - Paul has sorted a few bits out for us now (ridge tiles, blown porch brickwork etc) and is always on hand to offer advice. Fast, good quality work, reasonable pricing. Would recommend
Imperial Residential Building & Roofing
Unit 41, Birch Road Industrial Estate, Birch Road East, Sutton Coldfield, Birmingham, B6 7DA